Holly Patterson Story
Holly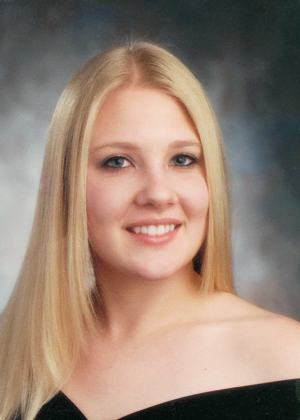 Beautiful child born to earth,
With golden hair at time of birth.
Eyes that smile for setting free,
All life has inside of she.
Frolic till her hearts delight,
On every soul in full daylight.
Oh, mother, father beat with joy,
Not knowing life's distant ploy.
Child brew inside of thee,
For only now was known to she.
A choice to make at time of strife,
Not knowing it would take her life.
Fear not, for she is ash to earth,
With baby child from time of birth.
An angel who guides those below,
With all life's mysteries and foe.
Linda S. Schoeffner
Copyright ©2004 Linda S. Schoeffner
---
THE DAY HOLLY DIED – A FATHER'S EXPERIENCE

I first heard of the mifepristone abortion pill, on September 17, 2003, the worst day of my life. A call came, earlier that morning, while I was at work.
A nurse told me my 18-year-old daughter, Holly, was in the hospital and in very serious condition. I asked "What was wrong?" She said, "Mr. Patterson, we'll explain when you get here, be careful, come as quickly as you can."
I sped to the hospital which was near the San Francisco suburb of Livermore, where Holly and I lived. Once there, I found her in the intensive care unit, barely conscious, too weak to talk, pale complexion, puffy faced, and struggling to breathe.
"It absolutely made no sense. Holly, a beautiful, blue-eyed blonde, was a fitness buff in perfect health."
As I looked into her confused and scared eyes, I called out and asked her if she could hear me. Whatever it is Holly you're going to make it. I know you're strong. Honey, squeeze my hand and let me know you understand."
Trying to focus, Holly could barely squeeze my hand. I felt so utterly helpless.
While standing at her beside, the doctor came in and briskly explained, "We are doing everything we can for her, but she might not make it. These things sometimes happen as a result of the pill."
I was completely baffled. "What, the birth control pill?" I asked. "No, the abortion pill," the doctor replied.
Shocked, I asked him, "What are you talking about? What abortion pill?"
"Oh," the doctor said awkwardly, "No one's told you?" I stared at the doctor,
"No, I don't know anything, no one has told me anything!"
Holly was pregnant? Abortion?
The doctor now realized that I was completely in the dark. He briefly explained Holly had undergone an "early medical pregnancy termination" with the two-drug regimen mifepristone (commonly known as The Abortion Pill, RU-486) and misoprostol.
The doctor said, Holly was suffering from an incomplete abortion and a massive infection. Her vital organs were starting to shut down and her lungs were filling with fluid.
"Septic shock," is what I was told.
Moments later the crisis had deepened. Holly's condition was deteriorating rapidly; the doctor called for a ventilator, her blood pressure was dropping. The monitors around Holly started beeping in alarm.
I heard the panicked words "code blue!" and was ushered from the room into the hallway. Staffers, nurses, and doctors raced down the hall and into the room.
I remember our family crying and calling out "Don't give up! We love you, Holly!"
Not being able to take it any longer, I stormed back into the room and threw back the curtain.
"I will carry that image in my mind for the rest of my life." The hospital staff was working frantically to save Holly's fragile life.
Someone was pumping on her chest trying to resuscitate her, drugs were being administered, and the monitors were sounding in alarm.
"Holly had flatlined. Everyone looked at me in disbelief and sorrow. Holly died just before 2 p.m."
---
HOLLY'S MEDICAL ABORTION EXPERIENCE

In August 2003, Holly Patterson, then 17, discovered she had become pregnant with her boyfriend, seven years her senior.
On September 10, shortly after her 18th birthday, the couple went to a Planned Parenthood clinic to terminate her seven-week-old pregnancy. There, she received the first of two drugs in the mifepristone abortion protocol.
At the clinic, Holly was administered an alternative/unapproved regimen of 200-mg mifepristone orally which blocks the hormone progesterone that is required to maintain a pregnancy. At home, 24 hours later, on September 11, she followed the clinics instructions to vaginally insert 800-mcg of misoprostol to induce labor contractions and expel the fetus.
On September 13, Holly repeatedly called the Planned Parenthood clinic hotline to complain of severe cramping. She was told her symptoms were normal and to take the clinic prescribed Tylenol-Codeine painkiller. Later, Holly called the clinic's hotline again and was told to go to a local hospital's emergency room if the pain continued.
By September 14, Holly was still experiencing extreme cramping and bleeding, and visited the emergency room of Valley Care Medical Center in Pleasanton on the fourth day after her initial visit to Planned Parenthood. The doctor there, whom she told about her abortion, sent her home after an injection of narcotics and yet more painkillers.
The severity of the pain continued. Holly was weak, vomiting, and unable to walk.
In the early morning hours of September 17, she was re-admitted to Valley Care Medical Center. She died later that afternoon with her father — who had just learned of the pregnancy — at her side.
"Holly died on the seventh day after starting the mifepristone/misoprostol medical abortion regimen and on the same day she was scheduled to return to Planned Parenthood for a follow up visit to make sure her abortion had been completed."
---
HOLLY DIES FROM A CLOSTRIDIUM SORDELLII INFECTION AFTER MEDICAL ABORTION

In October 31, 2003, the Alameda, California coroner's office issued a report concluding that Holly Patterson died from Septic Shock, due to endomyometritis (uterus related blood infection),due to a therapeutic, drug induced abortion.
Months after her death, in 2004, it was discovered that Holly had tested positive for Clostridium sordellii toxic shock syndrome following medical abortion. (See BOXED WARNINGS)
Holly's death was the first case of a Clostridium sordellii toxic shock infection after medical abortion reported in the United States.
Since 2001, there have been 12 reported deaths from sepsis (serious infection involving the blood) and 9 of these were from Clostridium sordellii.
---
A FATHER'S THOUGHTS AFTER HOLLY'S DEATH

Everything that could go wrong went wrong.
A young, healthy, and unmarried woman decides not to discuss her untimely unplanned pregnancy with her parents. At 18 years old, Holly had her whole life ahead of her. The decision to terminate an early pregnancy by medical abortion was a fatal choice.
After Holly's funeral, I learned that she had relied on information from the internet in addition to the advice she had received from her abortion provider (Planned Parenthood) about the risks of medical abortion.
Holly must have been convinced that she would not be at risk of health complications or death.
"Medical abortion is promoted as safe and effective. The information she was able to obtain about medical abortion cost Holly her life."
Holly was an intelligent young woman. She could have made a better choice if she had accurate facts about the mifepristone abortion pill to terminate pregnancy.
Holly's death left us all in shock. We didn't know what to think except something was terribly wrong.
I was going to find out what happened and do something about it.
---
THE WEBSITE ABORTIONPILLRISKS.ORG

Trips to Washington D.C., meeting with officials at the U.S. Food and Drug Administration and the White House, countless interviews with the media, spending thousands of hours researching medical abortion and Clostridium sordellii toxic shock syndrome, much as been learned about what really happened to Holly as well as other women who have been seriously injured or have died.
Holly felt it was important to help other people in life. In her death, much has been learned from Holly's and other women's medical abortion experience and it deserves to be shared.
Holly used the internet as source of information to help make a decision about her medical abortion. She did not have all the information she needed to make an informed choice. If Holly had survived her experience, she may have built a website as a voice to be heard.
"No woman should risk her life or her health because she lacks factual and accurate medical abortion information to make a well-informed decision when terminating an early pregnancy with Mifepristone and Misoprostol."
The website, Abortionpillrisks.org – Just the Facts, is a way for women and families to learn about the risks of medical abortion and to be able to share their experiences and stories with others.
Sincerely,
Monty L. Patterson
Page Last Updated: 9/18/2012