Manon Jones' Story
Manon's Troubled Unplanned Pregnancy
In June of 2005, Manon Jones was just 18 year old when she took a regimen of two powerful pills to abort her six-week unplanned pregnancy. (1) (2)
Manon Jones was from Caernarfon in Gwynedd North Wales, United Kingdom. (1)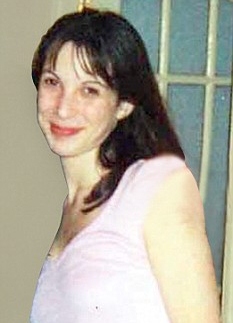 The bright and bubbly A-level student went with her mother to Southmead Hospital in Bristol (United Kingdom) to terminate her pregnancy after she decided that continuing it would cause too much trouble with her boyfriend's family. (1)
Manon was so infatuated with her Muslim boyfriend, Naeem Muzzafar, she did not want to upset or bring shame on his family with the news of her pregnancy. (3)
Miss Jones's mother, Llywela, had commented that after finding out she was pregnant in May 2005 her daughter was keen to keep the baby. (3)
Her mother said: "Manon found it very hard to make a decision to terminate the pregnancy, she wanted to keep the child but there were difficult circumstances which she had to consider with her boyfriend's family and their Muslim religion." (3)
Manon's Decision to Terminate Her 6 week Pregnancy
Eventually Miss Jones accepted she would have an early pregnancy termination and went into hospital to start her abortion inducing regimen. (3)
She was administered a medical abortion regimen using two different types of drugs, mifepristone and misoprostol. (1)
The teenager took the first dose of medication (mifepristone) to terminate the pregnancy on June 10, 2005, and the second drug (misoprostol) two days later. (2)
Her mother said: "She was scared and I tried to reassure her. It was a very emotional experience for us both." (2)
She held her hand during the procedure. Had everything gone smoothly, Manon could have gotten on with her life, but this was not the case. (1)
Medical Abortion with Mifepristone and Misoprostol
Medical abortion is a term used to describe a procedure or regimen that uses various pills to end an established pregnancy.
The first drug, mifepristone, inhibits and blocks the essential reproductive hormone progesterone that plays a critical role for the initiation and maintenance of pregnancy. (4)
Mifepristone terminates pregnancy by initiating endometrial erosion and bleeding that causes the developing placenta and embryo to detach from the lining of the uterus. (5)
The second drug, misoprostol, usually taken 24-48 hours after the mifepristone, stimulates bleeding and uterine contractions to expel the embryo and placental tissue. (5)
Editor's Note: Manon Jones' exact medical abortion regimen in the United Kingdom is not clear or published. Alterations of the regimen may include: variations of the doses of mifepristone and misoprostol, routes of administration of the misoprostol (taken by mouth or inserted in the vagina), and the time interval of the doses between mifepristone and misoprostol is unknown. See example alterations of the United States FDA approved regimen.
Manon's Fatal Medical Abortion Complications
After the termination, Miss Jones complained of light-headedness and heavy bleeding. On June 15 her boyfriend took her back to Southmead Hospital, Bristol, for a scan, which she was told was "normal." (2)
Four days later she left for a holiday abroad with friends but cut it short because she felt so unwell, and on June 23 she returned to Bristol, where she admitted herself to Southmead Hospital. (2)
When Mrs. Jones arrived her daughter was already in intensive care, following seizures and cardiac arrest. (2)
Within days, Manon's condition was critical and she was in a coma. (1)
After it became clear she would not recover, doctors took the decision to turn off Miss Jones' life support on June 27, 2005. (2)
Manon's Death: Severe Blood Loss & Toxic Shock Infection
The tragic series of events meant that Manon's life-threatening blood loss and toxic shock (infection) was not acted upon quickly enough. (1)
Although the coroner's inquest concluded there was no failure of care by the NHS (National Health Service in the United Kingdom), Manon waited four hours for a blood transfusion because of another emergency, and suffered a heart attack and seizures which left her in intensive care. (1)
Dr. Lucy Jackson, in obstetrics and gynaecology, who treated Miss Jones, said her early symptoms did not point to hypovolemia (severe blood loss) and she was considered well enough to wait for a blood transfusion. (3) When she returned to hospital and said she was talking coherently and bleeding was minimal. (2)
The initial blood test did not immediately lead Dr. Jackson to consider hypovolemia. "It did not fit the clinical picture," she said. "I was surprised by the results of the test." (2)
Following a second blood test, Dr. Jackson decided a blood transfusion was immediately required but that Miss Jones was stable enough to "wait for the blood to arrive". (2)
Dr. Hugh White told the coroner's inquest Miss Jones died of hypovolemia, an abnormal decrease in blood volume, and shock caused by "retained products of conception", namely the embryo. (3)
Huge blood loss, or hypovolemia, can kill within an hour, but with retained placenta after an early pregnancy termination the bleeding can take longer and become life-threatening. (1)
Blood infections can also be extremely dangerous, causing the body suddenly to weaken and vital organs to fail, leading to heart attacks, or liver and kidney failure. (1)
There are concerns that the full risks of using the abortion pill are only just beginning to emerge. (1)
Manon's Parents Talk about their Daughter's Death
Manon's mother, Llywela Jones commented:
She last saw her daughter alive as she waved her off on her holidays. (3)
She said Manon was cold and feeling faint, adding: "We both held on to each other and the train doors were closing on our hands as I stood on the platform as the train was leaving." (3)
By the time she reached the hospital, her daughter was unconscious and dying. (3)
Mrs. Jones told the coroner at the inquest of the "worst hours of my life' before medical staff turned off her life-support." (2)
Llywela Jones said the family and her daughter's boyfriend spent days with her in intensive care. "I gradually realized that Manon had already left us and was not likely to recover," she said. (2)
"We washed her beautiful dark hair and dressed her in a party dress and gave her a little makeup and jewelery and perfume so that she left the ward looking her best, as she would have wanted." (2)
"To have such a beautiful and precious daughter end her life in such a way, it seemed such an unnecessary tragedy, a mother's worst fears come true." (2)
She told the coroner's inquest, in Flax Bourton Village Hall, her "bubbly" daughter was a keen member of the local church's youth club and regularly sang with family at chapel. (3)
Manon's father, Dewi Jones commented:
Mr. Jones described his daughter as a "star in every way" and said he was "so glad to have such happy memories of those short years together". (6)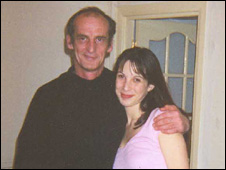 He added that he has every respect for all religions, and that none would have come between him and his "loving daughter Manon." (6)
He also described how when she was very ill in hospital, he sang her favorite childhood songs and talker to his daughter about their happy times together – even though she was then unconscious. (6)
"I told you also how much you meant to me as a daughter. I cherish this memory as I was able to tell you how much I love you." (6)
References
1. Marsh, Beezy. Mail Online, Should GPs Really be handing out abortion pills that made this woman bleed to death? Mail Online, Daily Mail, United Kingdom, Associated Newspapers Ltd. [Online] February 29, 2009. [Cited: December 4, 2011.] http://www.dailymail.co.uk/health/article-1153576/Should-GPs-REALLY-handing-abortion-pills-woman-bleed-death.html.
2. Seamark, Michael and Hope, Jenny. Mail Online, Mother's heartbreak as A-level student dies two weeks after taking abortion drugs. Mail Online, Daily Mail, United Kingdom, Associated Newspapers Ltd. [Online] June 13, 2008. [Cited: December 4, 2011.] http://www.dailymail.co.uk/news/article-1026005/Mothers-heartbreak-A-level-student-dies-weeks-taking-abortion-drugs.html.
3. Brotten, Nick. The Telegraph, Christian teenager died after aborting Muslim boyfriend's child. The Telegraph, Telegraph Media Group Limited. [Online] June 12, 2008. [Cited: December 4, 2011.] http://www.telegraph.co.uk/news/uknews/2117695/Teenager-died-after-botched-abortion.html.
4. Spitz IM, Bardin CW. Clinical pharmacology of RU 486 – an antiprogestin and antiglucocorticoid. Contraception, Vol. 48, Issue 5. November 1993, pp. 403-444.
5. Ulmann, Andre, Teutsch, Georges and Philibert, Daniel. RU 486. Abortionpillrisks.org. [Online] June 1990. [Cited: July 25, 2011.] http://abortionpillrisks.org/wp-content/uploads/2011/07/RU486_1990.06_Sci-Am_Ulmann_RU486.pdf.
6. BBC News. BBC News, Dad "would have halted abortion". BBC News, United Kingdom. [Online] June 20, 2008. [Cited: December 14, 2011.] http://news.bbc.co.uk/2/hi/uk_news/wales/7464625.stm.
---
Page Last Updated: 12/04/2011